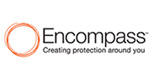 Fresno, CA, June 13, 2012 – PacWest Alliance Insurance has been named a Top 100 Encompass Insurance independent agency for their achievement in superior growth, high standards in customer satisfaction and customer retention in 2011.
The award recognizes PacWest Alliance Insurance as one of the top agencies in personal lines auto and property insurance for Encompass and is a testimony to PacWest Alliance Insurance's dedication to assisting customers.
"Being named an Encompass Top 100 independent agency is a great honor," said Tom Powell, President. "It exemplifies our commitment to meet the protection and insurance needs of our clients and provide the best service available to our customers."
PacWest Alliance Insurance Services, Inc. is a California based independent insurance agency cluster that provides a managed environment for its members to maximize growth and profit while maintaining complete independence and ownership.
PacWest Alliance Insurance is located at 5756 N. Marks Ave., #156, in Fresno.